On the morning of May 17, 2022, SOL E&C kicked off the Ocean Valley Tourist Complex project - Package of 250 villas in subdivision 3.6. The program featured representatives of the Client, SOL E&C Executive Board and Project Steering Committee.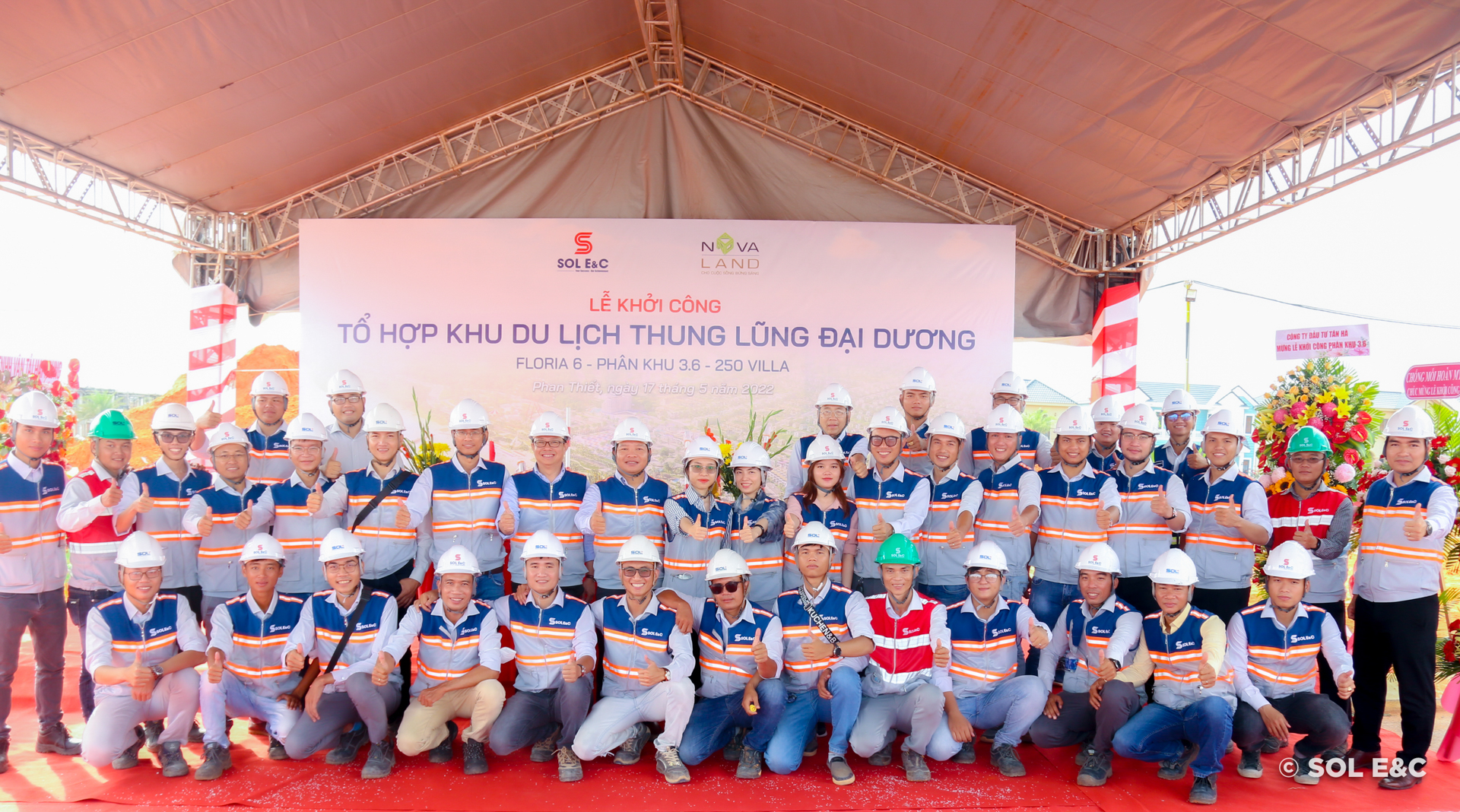 The project is located in the NovaWorld Phan Thiet super city invested and developed by Novaland Group. With a prime location near Phan Thiet international airport, NovaWorld is a world-class tourist destination with more than 200 amenities and many attractive marine sports activities.
After deploying subdivision 3.4 (including 281 villas), SOL E&C was once again entrusted by Novaland as the construction contractor for subdivision 3.6. In this project, SOL E&C will undertake the structural construction, rough finishing and M&E system of 250 villas in various types such as townhouses - detached and duplex villas. The construction is expected to take 14 months. With 02 subdivisions 3.4 and 3.6, the total value of SOL E&C bidding package at Ocean Valley Tourist Complex is up to 1,000 billion VND.
With a professional construction organization plan and a team of experienced and qualified personnel, SOL E&C will always accompany the client to complete the project safely, with quality and on schedule.