As a prestigious General Contractor in Vietnam, SOL E&C is currently a partner of many large domestic and foreign clients, constructing a series of upscale projects. Not only is it the leading unit in the construction of industrial factories, the Company also makes its mark in many high-class high-rise projects throughout Vietnam.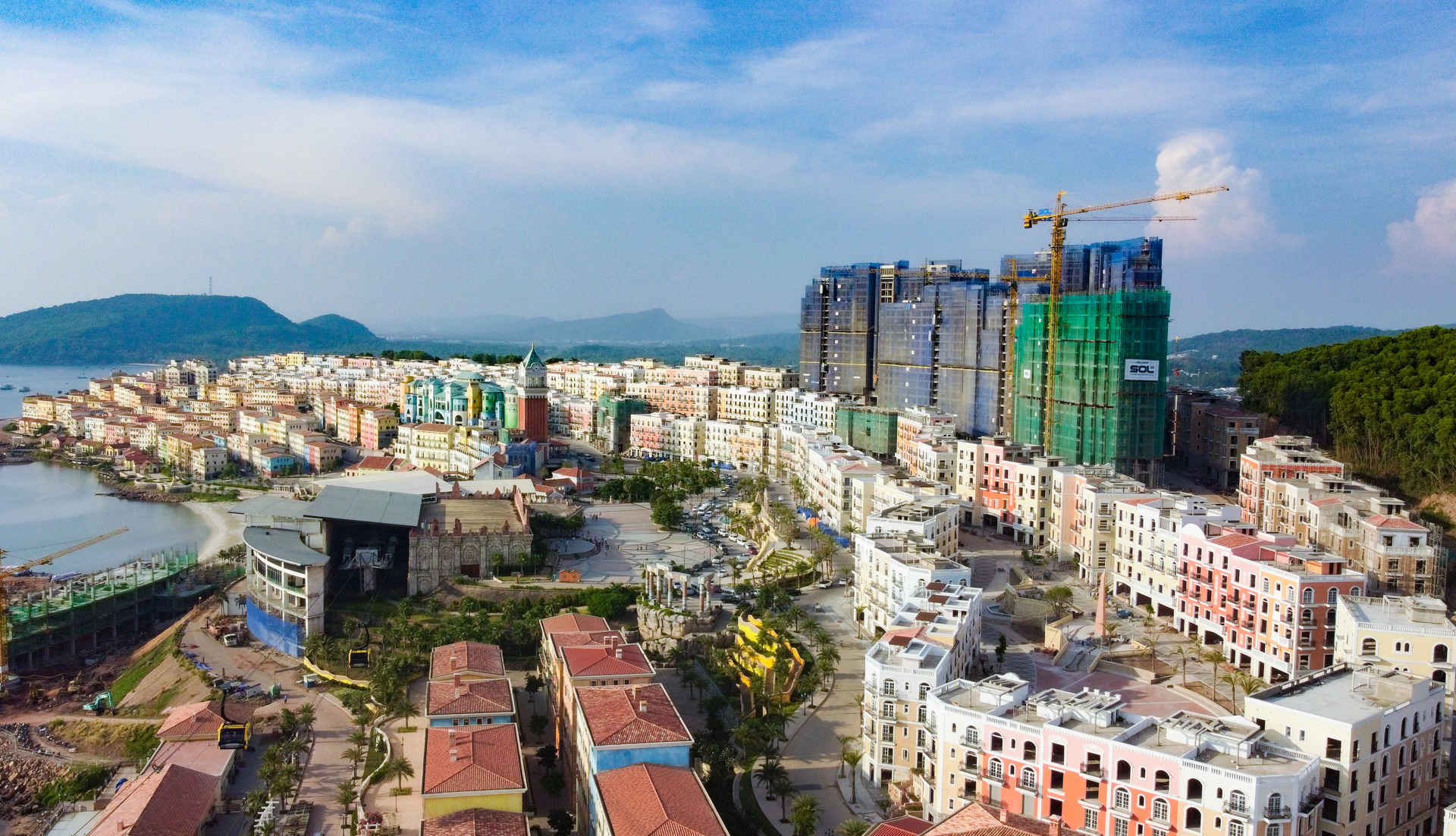 SOL E&C at Sun Grand City HillSide Residence project – Phu Quoc island
In the south of Phu Quoc pearl island, SOL E&C and Sun Group implemented the luxury apartment project Parcel 3 in Sun Grand City Hillside Residence complex. The project covers a total floor area of nearly 40,000 m2, consisting of 2 towers with 19 floors, technical floors, roof floors and attic floors in each tower. Starting from the end of October 2021, we have completed the podium and structural construction to the 17th floor.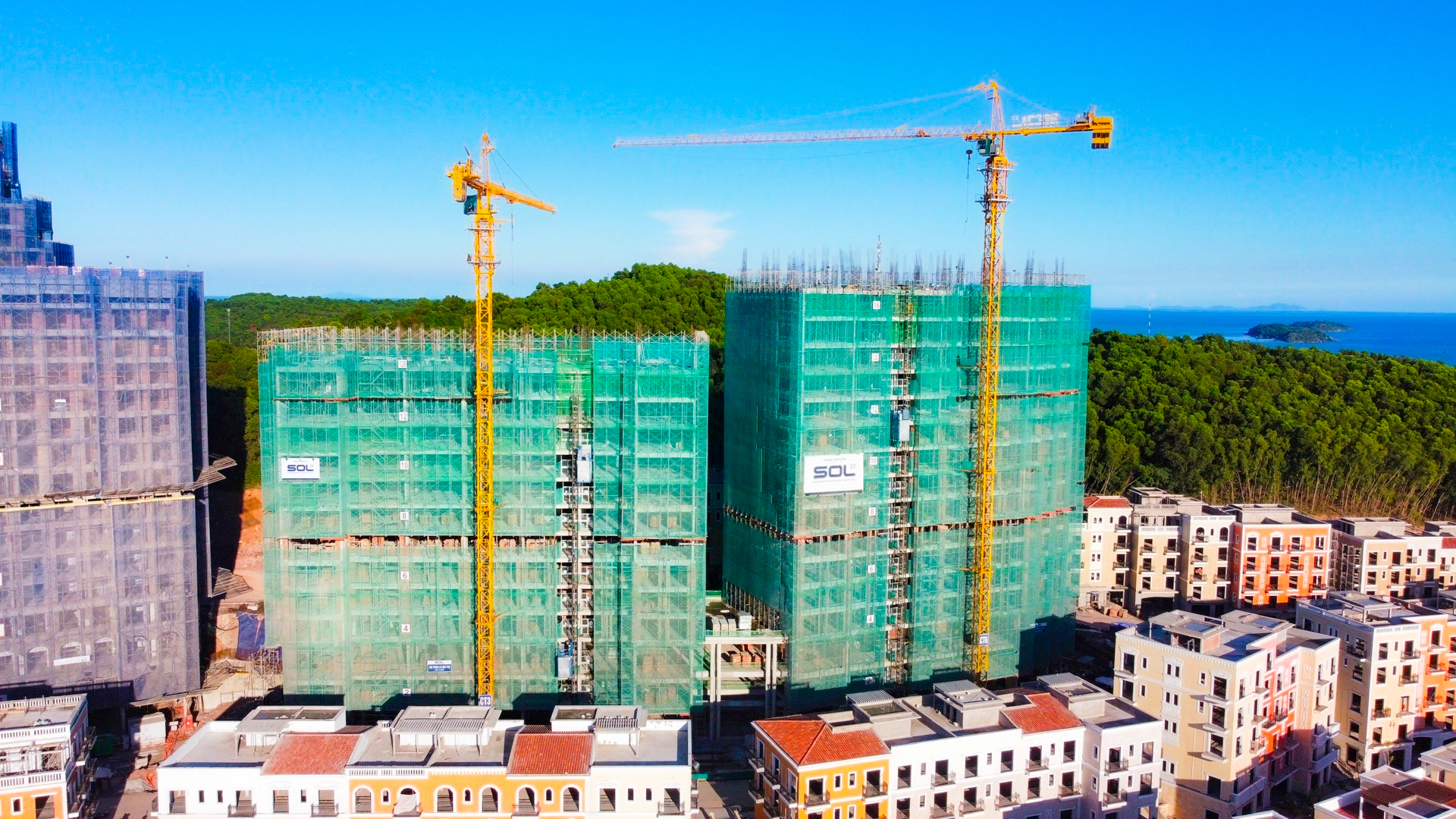 Parcel 3 luxury apartment, featuring 2 high-rise towers
Located on an island, the project has to face many challenges in terms of construction implementation, especially in mobilizing labor resources. Having evaluated those risks, the steering committee had included solutions in the construction plan, therefore allocated resources reasonably in each stage and timely supported the construction team to ensure the progress and quality of the project.
In addition, SOL E&C accompanied Vietnam's leading prestigious general contractor - Newtecons to construct two upscale projects invested by Masterise Home - Masteri Waterfront (Hanoi) and Masteri Lumiere Riverside (Ho Chi Minh City). This is a testament to the solid ability of SOL E&C General Contractor in the Vietnamese construction market.