As a prestigious main contractor in the Vietnamese construction market, SOL E&C has participated in the construction of many large-scale buildings, especially the industrial factory projects of domestic and foreign investors. VIFON Hai Duong Factory – Phase 2 is a typical building being constructed by our company in Northern Vietnam.
VIFON is a leading enterprise in Vietnam's instant food industry with nearly 60 years of establishment and development. In the international market, VIFON's products are increasingly asserting their position, having been present in more than 80 countries around the world, especially in the markets with very strict quality requirements such as the US, Australia, Japan, Korea and the European Union.
The overview of VIFON Hai Duong Factory
In 2017, VIFON Company inaugurated the phase 1 of VIFON Hai Duong Factory, located in Tan Truong Industrial Park, Cam Giang District, Hai Duong Province. Following phase 1, phase 2 began the implementation at the end of 2021. In this phase, SOL E&C is the main contractor, in charge of implementing the structural construction, completing the infrastructure and installing the MEP system for the project. Because the new building is executed close to the existing factory, that's why the top priorities of our Site Management Board are always the construction safety and to ensure to not cause any effect to the phase 1's operation, especially the connection of the MEP system between the two phases.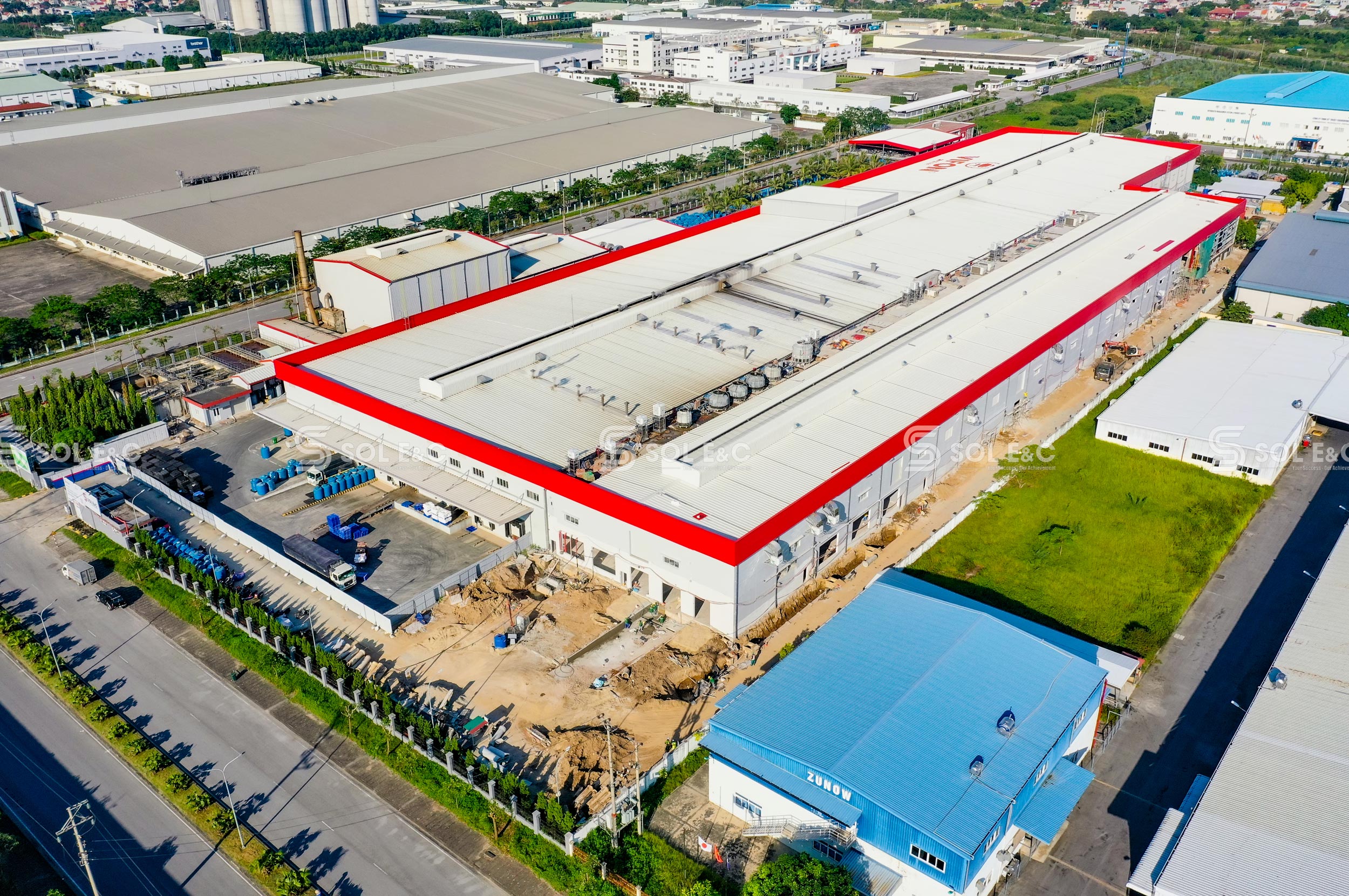 The factory - Phase 2 is constructed next to its Phase 1
The project is currently in the finishing stage. The Site Management Board still focuses on completing the exterior, constructing the infrastructure, completing the first coat and connecting the MEP system with phase 1. VIFON Hai Duong Factory phase 2 is expected to be handed over to the owner by the end of December 2022.