On the morning of January 15, 2022, the SOL E&C Staff Meeting 2021 with the theme Rise Up was held and broadcasted at three centers of Saigon - Phu Quoc - Ha Long with the participation of the Board of Directors, Managers and more than 360 SOL E&C staff members working all over the country. This was an opportunity for the Board of Directors and staff to look back on the hard work and achievements that the Company has achieved in 2021 as well as set out the direction and activities for the next year.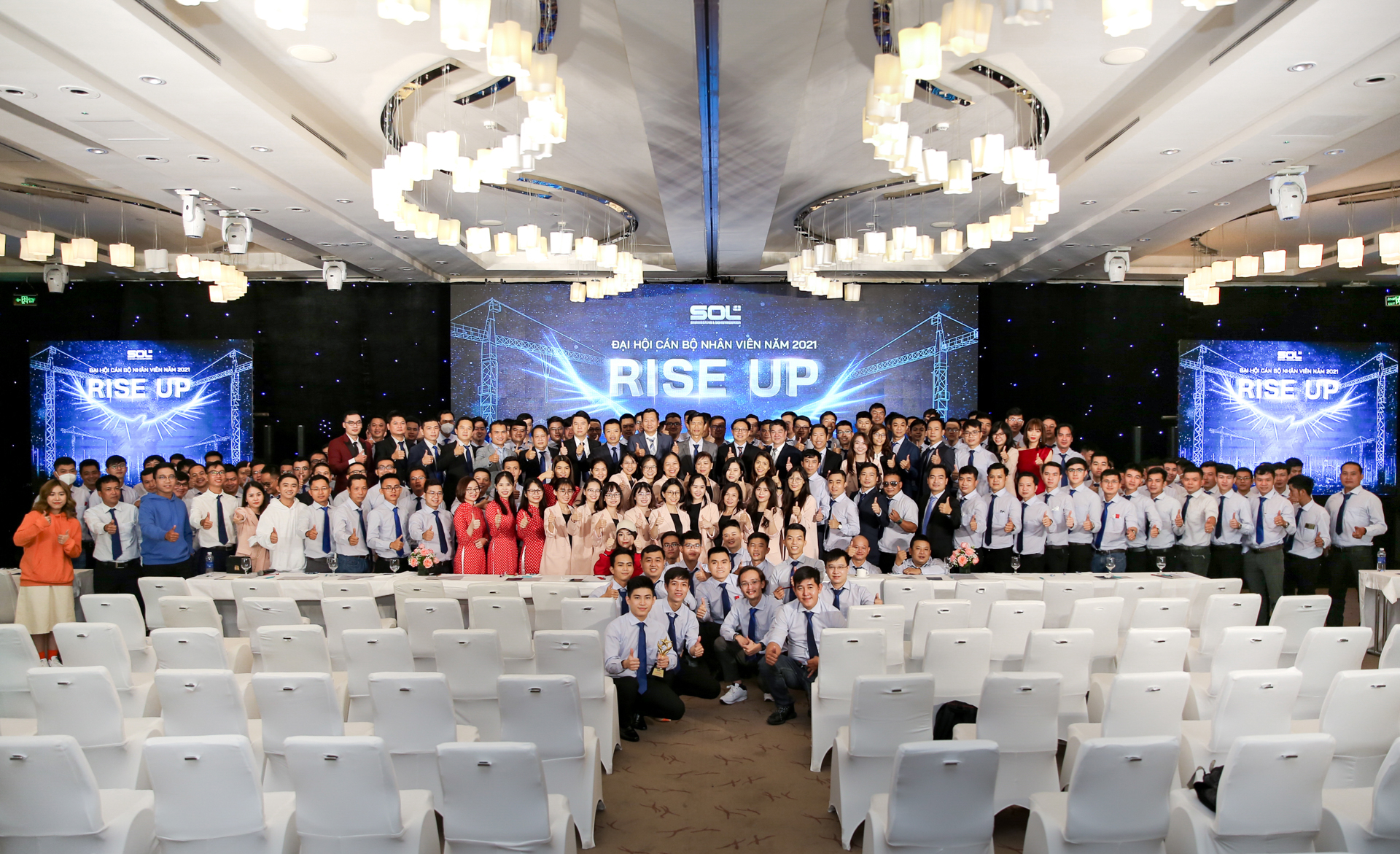 In the meeting, Founder Chairman Nguyen Ba Duong also gave his direction and enthusiastic sharing to all the staff members and stated his belief in the development of SOL E&C in the following years. In addition, the General Director - Mr. Le Chi Trung also sent his message to the staff on the company's situation and development direction in the new year.


Following the message from the Founding Chairman and the Board of Directors, the "Signing ceremony of the business plan in 2022" was conducted with the goal of sustainable revenue growth.


Right after the signing ceremony, the staff had a talk show with the Board of Directors, thereby helping all employees better understand the company's culture, policies and development direction in the future. In the talk show, how to maintain the flame of passion in a challenging period was a topic of interest to many fellows. Through stories from seniors and colleagues, each member of SOL E&C had a stronger feeling for the spirit of enthusiasm and passion of the SOL E&C Great Family.
At the end, the Company honored the best individuals of 2021 as recognition and thanks for a year of efforts and commitment for the development of SOL E&C.
With a strong spirit and a staff full of confidence and enthusiasm, SOL E&C will definitely attain new achievements in 2022.
Some images of event: HERE