Sun Grand Marina Ha Long is an upscale project invested by Sun Group in Quang Ninh province. The project is located on the most unique and prime location in Bai Chay with 3 sides of the project adjacent to the arterial road and the busiest commercial area in Ha Long. The design of the project was inspired by Hercules harbor - the most splendid harbor in Monaco.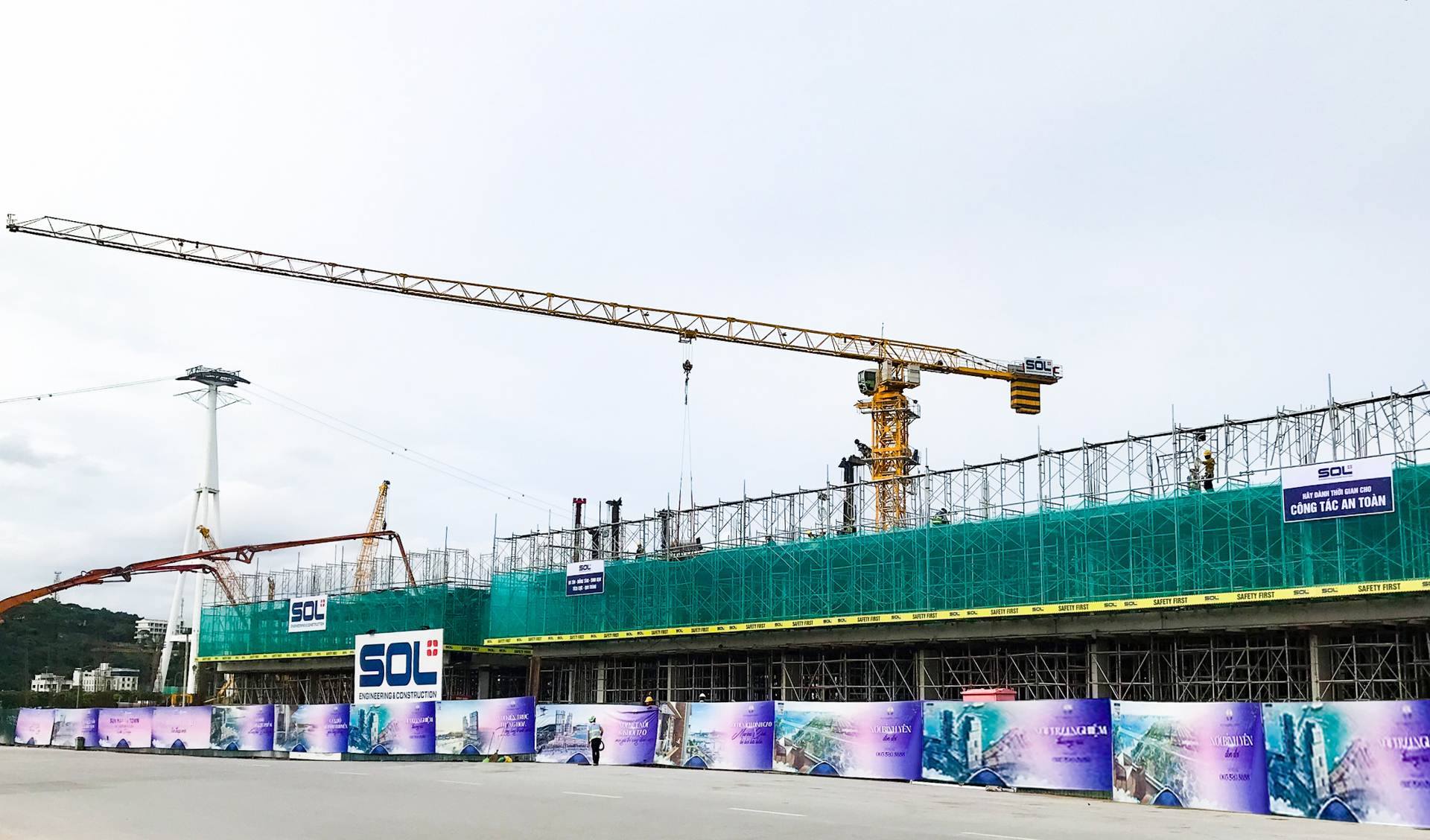 In phase 1, SOL E&C constructed 11 blocks in the shophouse area, each of which consisted of 5.5 floors and 01 basement. After completing the topping out of block E2 and E3, the project management board planned to speed up the project's structure construction stages. Accordingly, in just 2 weeks, the Sun Grand Marina team completed 10 casts of concrete (from the basement to the 3rd floor of block A3, A4, B4, B5 and E4) with a total volume of nearly 2,000 m3. In August 2021, the Steering Committee carried out finishing works of the above blocks, and at the same time, structure construction of block B1, B2 and B6.
Though located in Quang Ninh, which was not directly affected by the Covid 19 epidemic, we still had to comply with local epidemic prevention and control regulation, so gathering laborer was a big challenge in the acceleration stages. In addition, the long summer rains made the construction much more difficult. However, with the consensus of the Board of Directors, the enthusiasm of each engineer, the project was still on schedule, of quality and satisfying requirements from the Client.